Value Investing Gains $100 Billion and Wipes Out Pandemic Losses
The left-for-dead value trade has roared back to life to wipe out all its pandemic losses, with its revival reshaping the $2 trillion world of factor investing.
The strategy that bets on low-priced stocks and against expensive counterparts has surged back to levels last seen before the onset of the once-in-a-century outbreak, a long-short index from Bloomberg shows.
As the market braces for $1.9 trillion in fresh U.S. stimulus and an economic rebound spurred by falling virus cases, a deluge of cash has rushed back into cyclical shares whose valuations were flattened by the 2020 doom and gloom.
"Value crushed it for the right reasons," Evercore ISI strategists led by Dennis DeBusschere wrote in a note.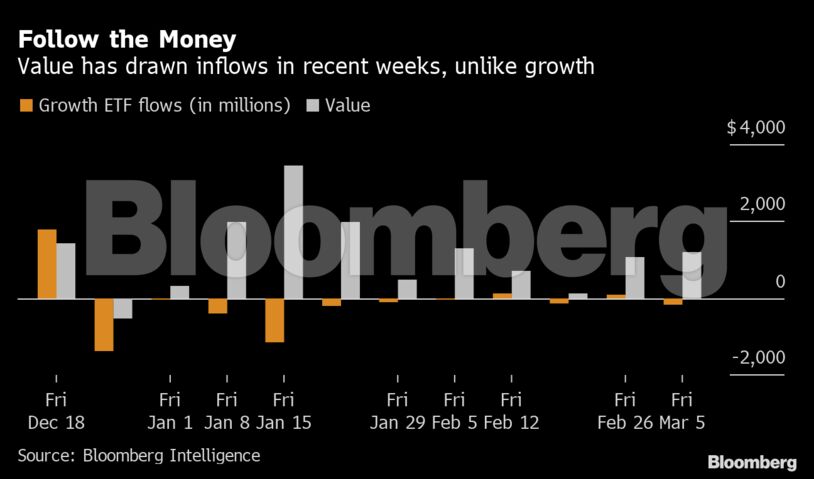 Exchange-traded funds following the systematic investing style have drawn new money for 10 straight weeks, with inflows and the market rally fueling a $100 billion jump in assets since the start of November.
These products are on course for their best-ever quarter for new cash and are just $5 billion away from overtaking their nemesis -- the growth factor -- in assets.
Put another way: A famously misfiring trade for the last decade now looks set to overtake one of the hottest strategies of the bull market.