Tesla's S&P 500 Entry Puts $70 Billion of Passive Trades in Play
Tesla Inc. climbed on Tuesday as investors braced for the company's addition to the S&P 500 in one shot on Dec. 21, a move that's expected to spur as much as $70 billion worth of passive-fund flows.
At $550 billion, Tesla's market capitalization is more than any other company had at its debut in the benchmark gauge. Given that size, the index provider had considered adding Tesla in two tranches to limit the potential for disruption as money managers adjust their portfolios to make room for stock.
Estimates on what the demand for Tesla shares will be among S&P 500 index fund managers from Vanguard Group Inc. to State Street Global Advisors range from 99 million to 120 million. The average total share volume of U.S. equities this year has been about 11 billion. The stock closed at $584.76 on Tuesday, potentially putting as much as $70 billion of trades in play, according to Bloomberg calculations.
"The notional amount is a lot on a headline basis, but in this sort of market environment, not sure it matters," said Andrew Ross, managing member of Confluence Global Capital, an event-driven hedge fund. "You obviously see an impact on the stock being added, but beyond that, impact tends to be very limited."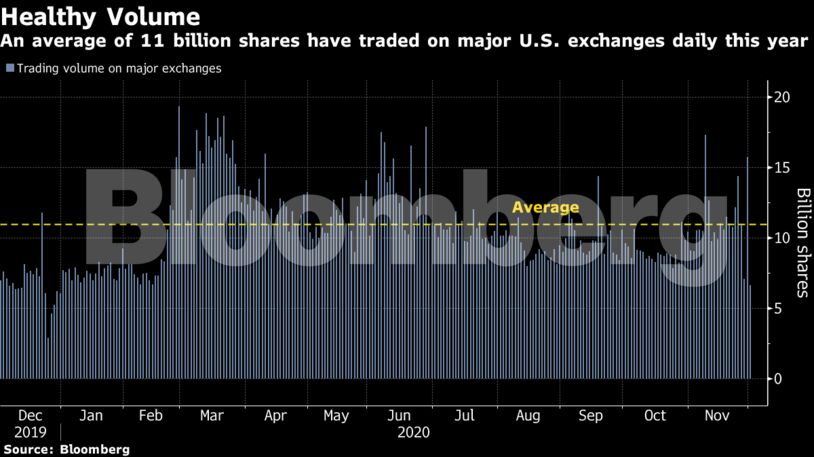 Tesla would be among the 10 biggest companies in the S&P 500 at its current market value. Berkshire Hathaway held the record of being the biggest company at S&P debut, and was worth about $127 billion when it was included in the index in 2010.